Its a shame that T10 instead of adding cars to the game, they remove some from game to game.
All the GTS cars are in the game or they was before in FM3, now in FM4 we are missing the 575 Maranello as race car (R2).
So, without one of the most popular car of the GTS was not worthy race it, so we had to build the GTS cars from production cars. Anyway the race cars are not so even and we made the cars very close.
The Bentley wasnt a LMP900 car, that is why it is way superior on specs as the other cars, so Berp add some handicap on it.
If someone need the builds, just let me know and I´ll send it to you, or look for them in my storefront for GT or GTS builds.
I think soon Berpdator is adding the car specs and the date of the race.
Number plates and class designation: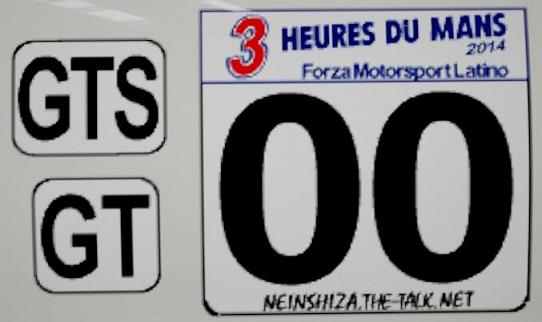 (LMP cars dont need class designation sticker)
.