Requirements:
All required elements will be available to all drivers signed up in the PWC series.  You may request these items from Maxximilllion on XBL, forum PM or post in the drivers registration thread at initial sign up.
Decals, emblems, and patches of competing Series and events must be removed. Advertising and symbols displayed on the car must be in good taste and should not interfere with identification numbers, or required markings. NSA & F4RR officials reserve the right to disallow decals, patches and/or emblems.  Penalties may be implicated to drivers not adhering to an officials request on livery changes.
Pirelli is the tire sponsor for the series, if you are going to use a tire sponsor logo, please use Pirelli.
Placement:
*Number board must be place on both sides of the car, clearly visible, with standard (Upper) black font numbers.
*Series logo, (WC), and sponsor logos, (Pirelli, Optima, Recaro, Hawk, Motul) must be placed on both sides, preferably near the number board.
*NSA & F4RR logos are to be placed on both sides (anywhere) and on rear bumper.  
*SCCA & Hawk Performance logos are to be placed on the front & back bumper.
*Car number (any font) must be placed on rear bumper and either the front bumper or forward on the bonnet. 
Windscreen Banner:
The banner will be black for GT and Grey for GTS. The red Pirelli logo with yellow background is centered. Left side is the GoPro logo and right side is the StopTech logo.
NOTICE
- GT number boards have a black background on the bottom of the board with White "GT" lettering, GTS boards are grey with Black "GTS" lettering.
Examples: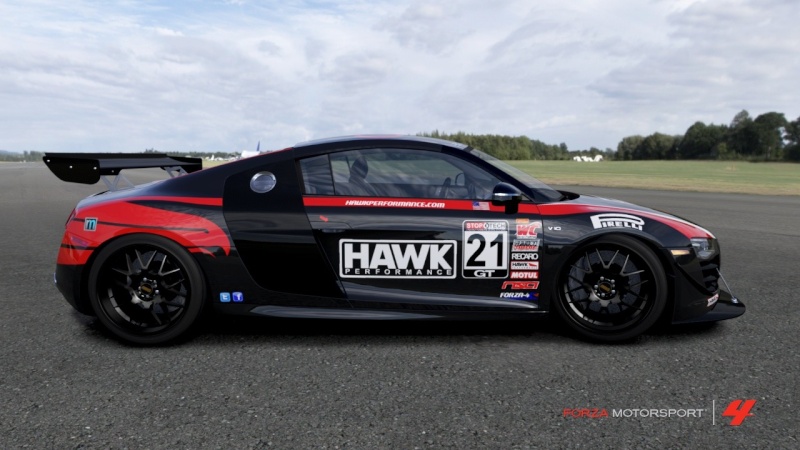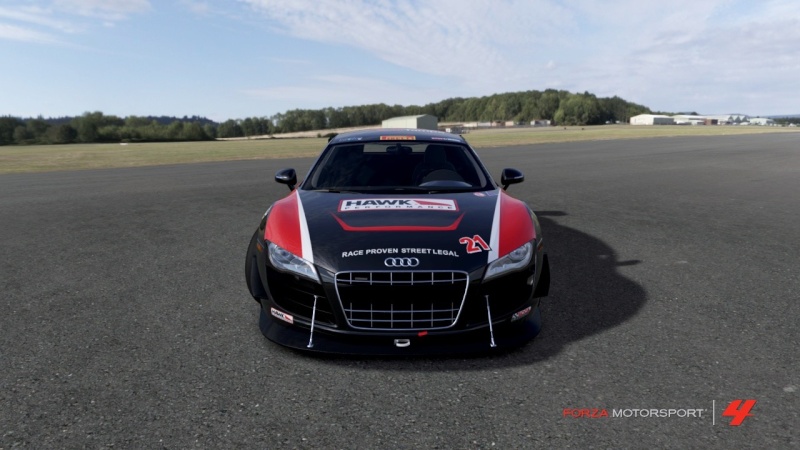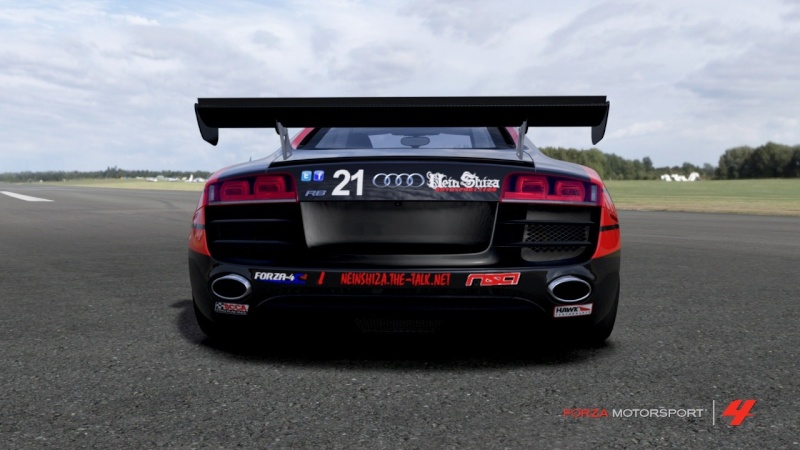 If you have any queries concerning livery requirements, please contact a PWC series official (Stalker or Max) via PM. As these are just guidelines to follow, the microscope will not be out after every event looking for an ill placed Motul sticker.  There are ways to remove layers on required decals, only if needed for design work, but please keep the integrity of the original decal intact. We'd like the this series to replicate the real World Challenge series and as we have full support from PWC, a quality representation would be expected when videos, pictures and/or live streaming races are viewed by PWC representatives.
Thanks for you help and cooperation on livery requirements, and above all, have fun.